Large illustration of Russian Under-ice Seabed Capabilities

Russia continues to take steps towards militarizing the arctic, and in particular the sea floor under the ice cap. While many of the declared projects are hidden behind marketing hype and subject to funding decisions and the almost inevitable delays which come with large Russian submarine projects, we have to read between the lines. Observable development of special mission submarines, unmanned air vehicles and arctic warships and support vessels, join with reported projects in hydrocarbons, sea floor sensors and sea floor weapons.
The artwork was originally commissioned by
Janes Intelligence Review
from IHS Markit.
Original artwork - CLICK IMAGE FOR HIGH-RESOLUTION: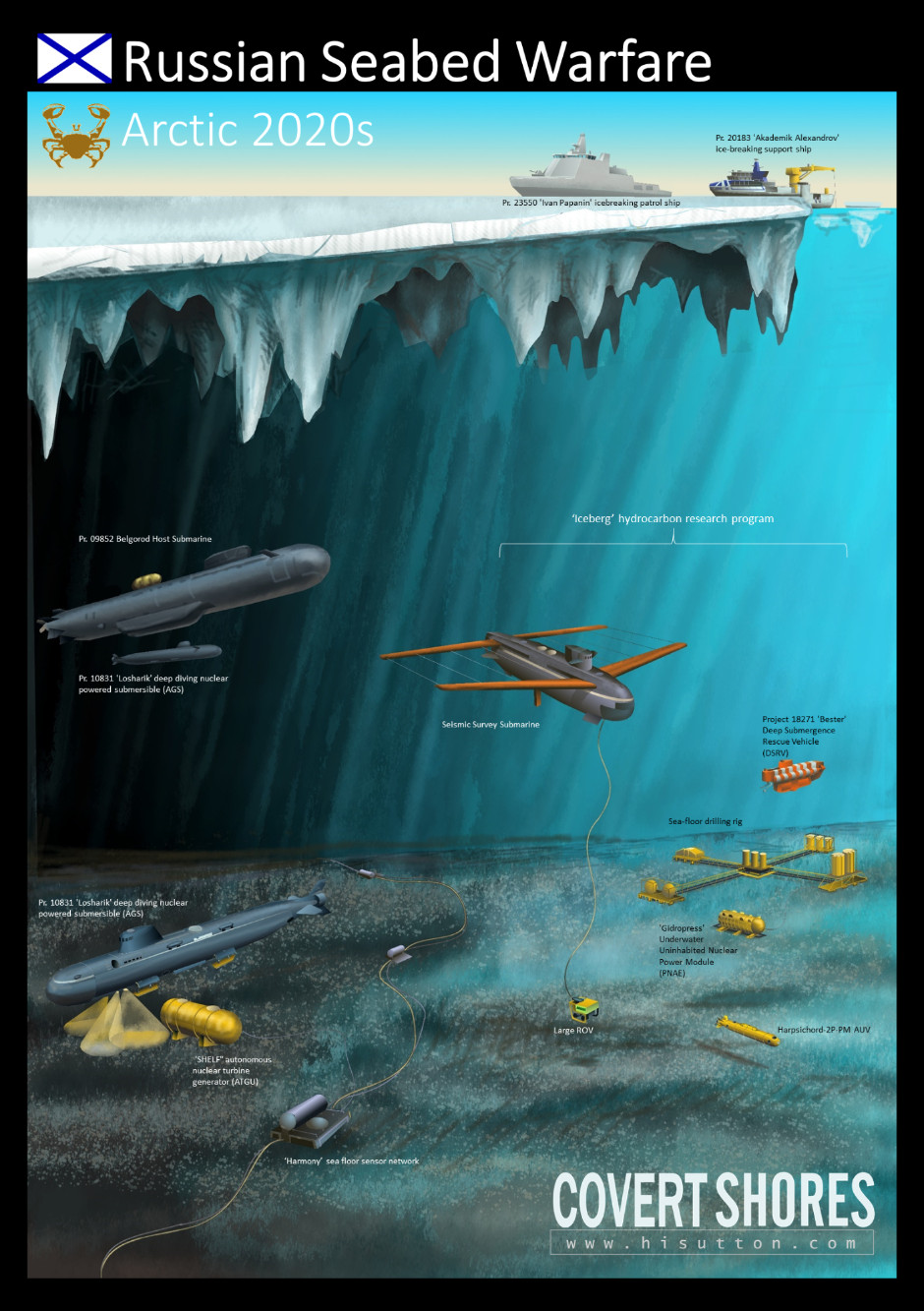 Full Article At
http://www.hisutton.com/Russian_Arctic_Seabed_Capabilities.
Get The essential guide to World Submarines
This Covert Shores Recognition Guide Covers over 80 classes of submarines including all types currently in service with World Navies.
Check it out on Amazon